Maged Basilious Architect
we seek to

Meridian Credit Union
we seek to

Dougall Medical Center
we seek to

Popeye's Restaurant
Client Testimonials

We are certainly enjoying our new building. The beautiful light filled Gym is a wonderful place to exercise. We have had so many compliments.

The committee was pleased to hear that the improvements on 2North, Center and West were $39,370 below budget. Construction Projects delivered on time and below budget are indeed rare. The Hospital is fortunate to have an individual of your caliber, dedication and fiscal responsibility managing our projects.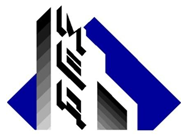 Maged Basilious Architect
We are dedicated to providing outstanding architectural services that meet the functional, financial and aesthetic needs of our clients. We provide the highest quality professional design services on a timely manner at a competitive fee. Our goal is to exceed our client's expectations. We achieve this by implementing outstanding creative solutions, delivering excellent service, and paying exquisite attention to every project detail. Find out more about us.